We need pressure – every day!
We, that is Ellen Wagner and Axel Rössler, graphic designers and artists from Frankfurt with a love for artistic screenprints. Ellen is a graduate illustrator and graphic designer, Axel has been working in the field of 3D and motion design for many years – in screen printing we bring together our aesthetic preferences and graphic ideas. Our screen printing studio "Print now – Riot later" was founded in 2014 in Tucson/Arizona, where we have lived and worked for the last five years. Having left the dusty desert behind us, we have been pursuing our passion for screen printing in the freshly furnished workshop rooms in Maintal since summer 2019. Here we dedicate ourselves to textile screen printing and explore the creative possibilities of fabric pattern printing. In addition to our new specialisation, repeat printing on yardage, we also continue to realize serigraphic works on paper. Starting in the winter semester of 2022/23, we are teaching screen printing at the
University of Art and Design Offenbach
.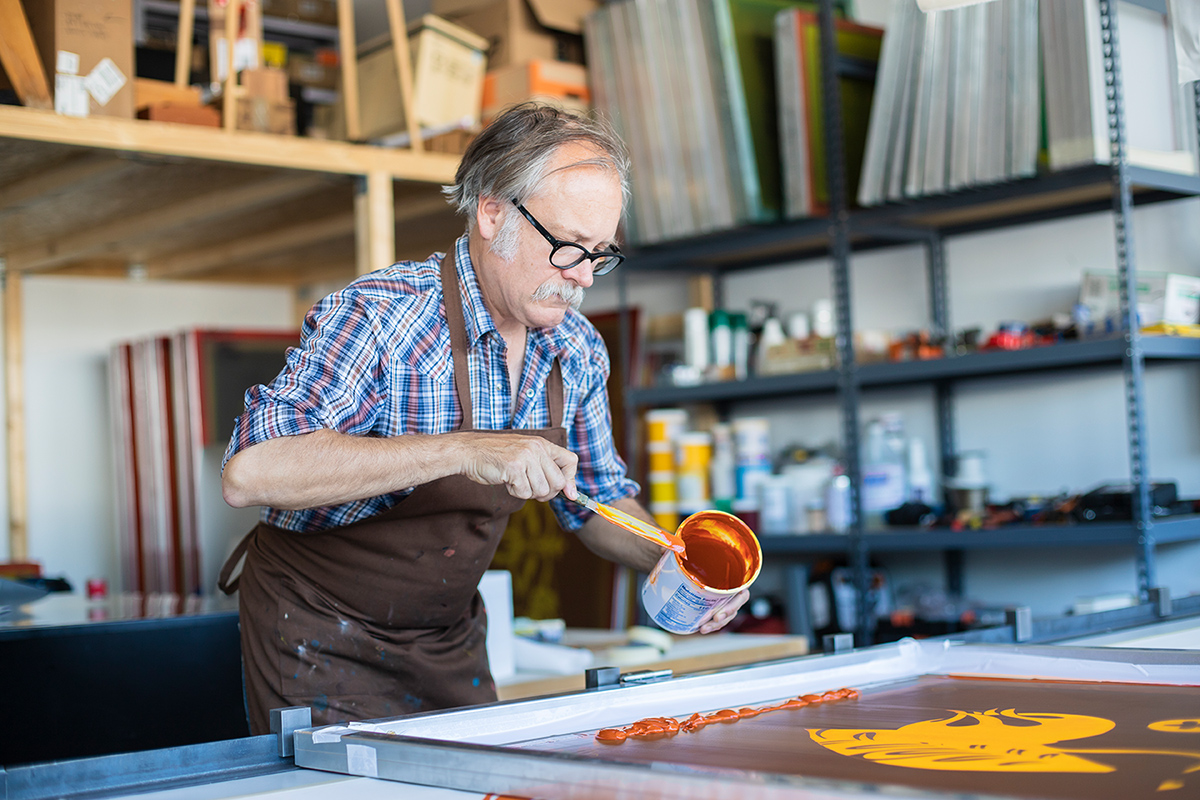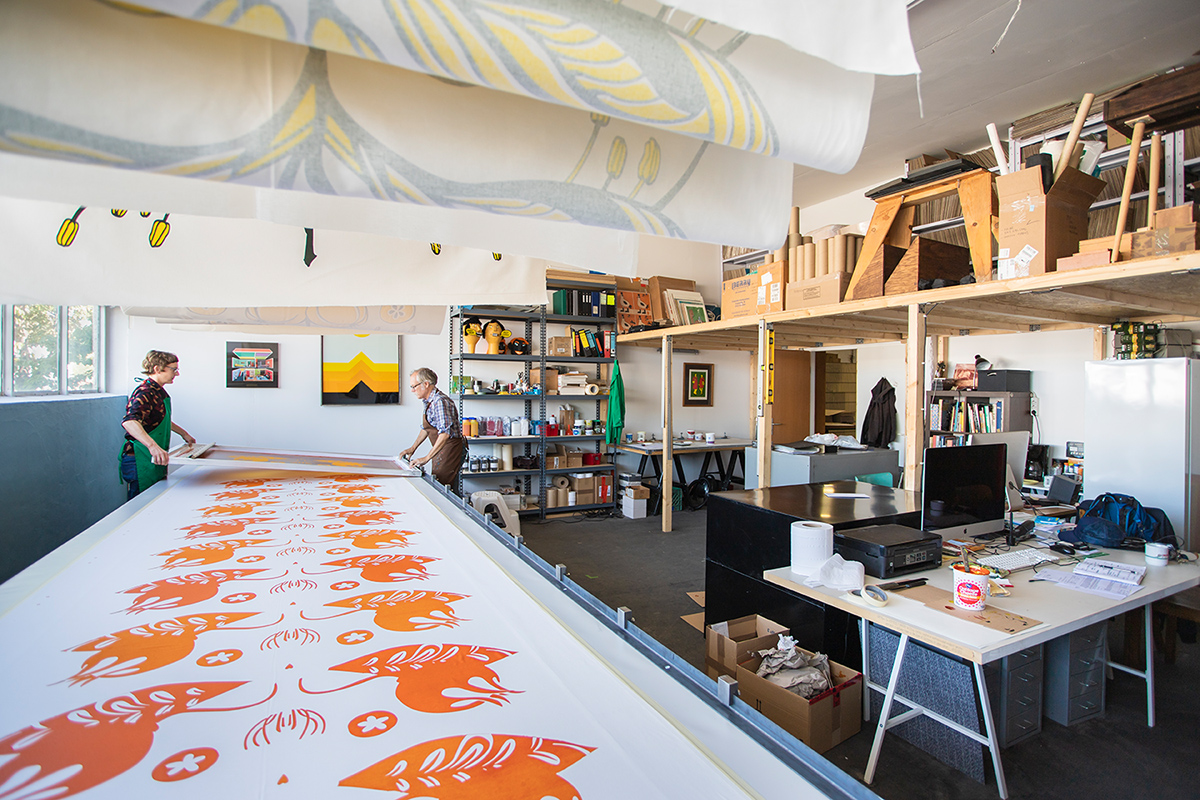 The special thing about screen printing
We use the traditional technique of screen printing without any help of machines – on our large printing table, we pull the squeegee by hand to get the ink into the fabric. In this way, charming unique pieces are created, precisely printed and yet unique every time – small variations in the colouring and placement of the pattern are characteristic of screen printing.